(Written by Steffie De Man)
As in so many places in the world, here on the Yucatan peninsula, it is possible to book group tours or private tours.
During a group tour, a tight schedule has to be followed. There will be 15 to 50 people on a bus and different nationalities will be mixed. A group tour can save you a buck, but you may consider a private tour after reading this blog.
A private tour is a tour that is organized based on your preferences. The only participants will be you and your party. You won't have to wait on other people, and you choose how long you want to stay at a certain place. Furthermore, the transportation will be only for you.
Private tours may be more expensive, but they certainly have a lot of advantages. Let's take a look at 8 big advantages of booking a private tour:
1) Win valuable holiday time
If you come from Europe, you must understand that Mexico is a huge country. It has a surface of two million square kilometers. Picture this: The UK fits 8 times into Mexico, Germany 5 times, The Netherlands 48 times, Belgium 65 times! Distances are great. For almost any tour you book, you will have to drive at least 40 minutes starting from Playa del Carmen. These 40 minutes can easily become 1 hour and a half sitting on the bus, considering the next points: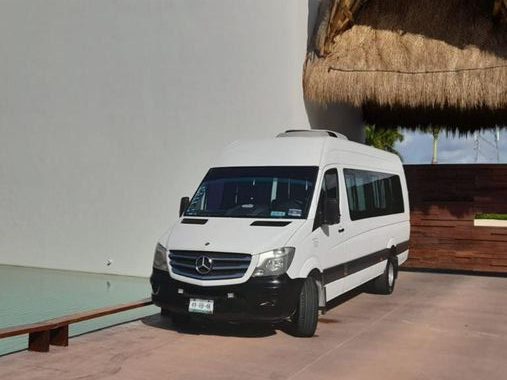 There are over 4000 hotels, hostels, BNB's in Cancun, the Riviera Maya and Tulum combined. You can imagine not all the people of your hotel will book the same tour. That's why it's almost certain you'll have to pass several hotels during a group tour.
Most of the resorts have long driveways because they all want their location to be close to the sea. Sometimes it can take up to 10 minutes to drive to the lobby of a hotel. That means 20 minutes of driving, in total, just to get in and out of one resort only.
On top of that, it often happens people arrive late at the pickup appointment, which results in even more waiting time or should I say wasted time.
When you book a private tour, there's no need to drive past any hotels other than your own. You'll win an incredible amount of valuable time!
2) Go at your own pace.
Group tours follow a tight program. The schedule is set and there's no room for flexibility.
Some tours are not a great fit for kids and might be boring for them. Kids have their own rhythm and can't always follow the pace of the adults. Besides, don't underestimate the heat and humidity existing in this part of the world. Taking a break here and there during a group tour is not so common.
If you suffer from physical disabilities, I would strongly advise a private tour. You will feel more at ease, and you won't feel stressed of keeping up with the rest of the group.
Private tours accommodate to your pace.
3) Receive personal attention
Back in the day, I sometimes guided 50 people on a single tour. In that situation, it can be very challenging as a guide to give personal attention to everybody.
Having a tour guide all for yourself can be really fun. You'll get to know each other on a more personal level. Along with that, you can ask all your burning questions.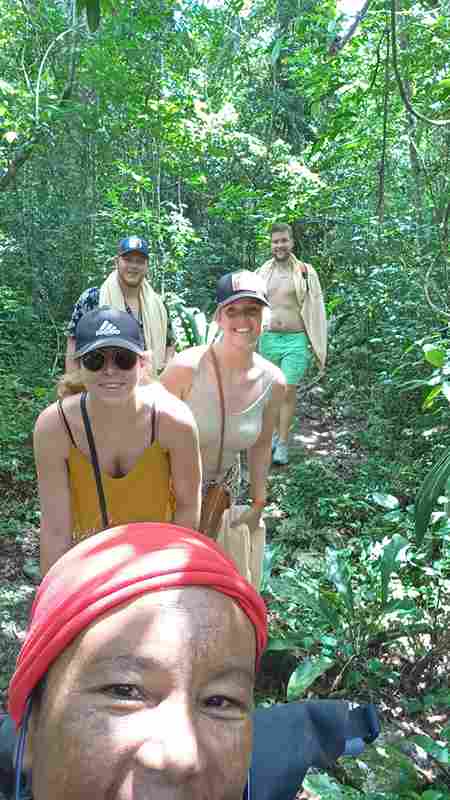 4) Celebrate a special occasion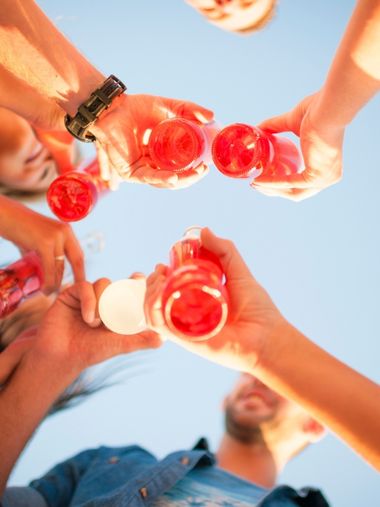 Sometimes the reason for going on holiday is that we are celebrating something special in our life. Are you celebrating a birthday, an anniversary? Are you on your honeymoon trip?
Give yourself and your loved ones the gift of a private tour and let us know what you're celebrating, so we can create something extra special for you.
5) Taking pictures
In these times of social media, we all love taking pictures to post them later on our stories or Facebook page. If you're in a hurry, you might not get that perfect picture you wanted. Furthermore, you'll miss out on the info the guide is giving about the place you're visiting.
While on a private tour, you can take all the time you need to record your memories. Because in the end, memories are all we'll have left.
Did you know you receive all the pictures for free that have been taken during our house tours* and tailor made tours?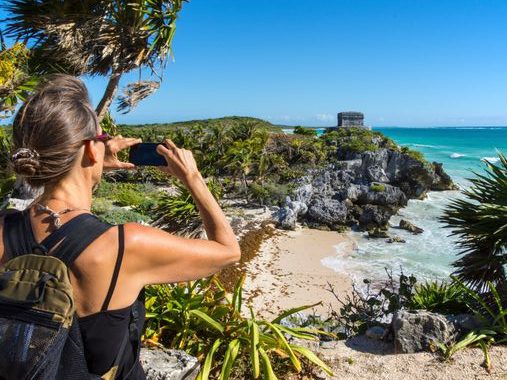 6) Shopping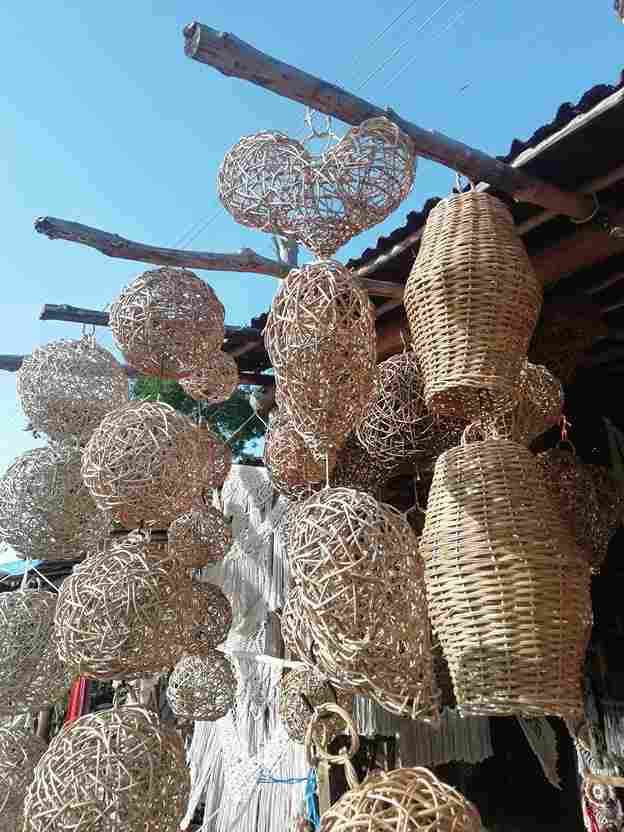 During a group tour, it's very normal to stop in big tourist shops on the way to your destination. Don't be surprised that bathroom breaks are taken where a tourist shop is near. The souvenirs in these shops are often more expensive than in other shops. Most of the time, big companies make a profit but not the local people.
Keep reading, because the best is yet to come!
7) Receive a reusable water bottle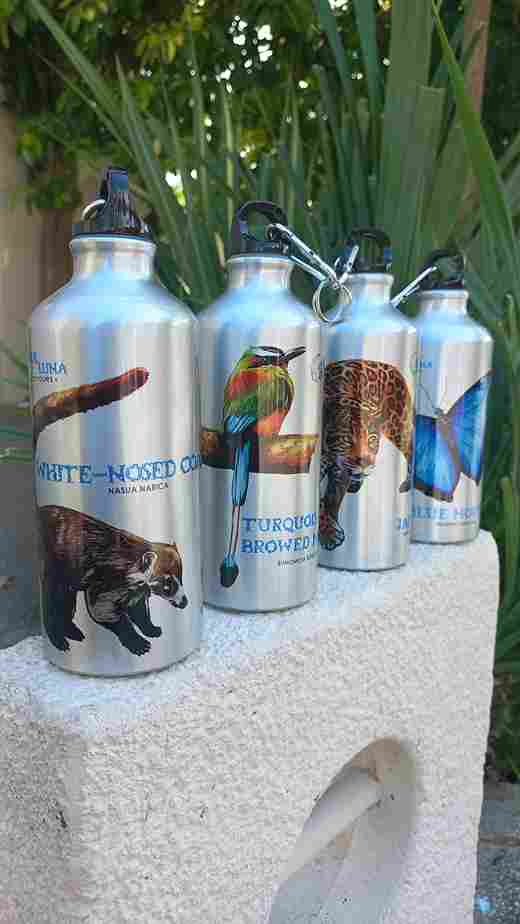 When booking one of our house tours*, you'll receive a reusable water bottle to use during the tour. We dislike plastic bottles and try to make as less waste as we can. We believe every little change can help.
A smaller ecological footprint equals a happy Mother Nature!
8) Go where the locals eat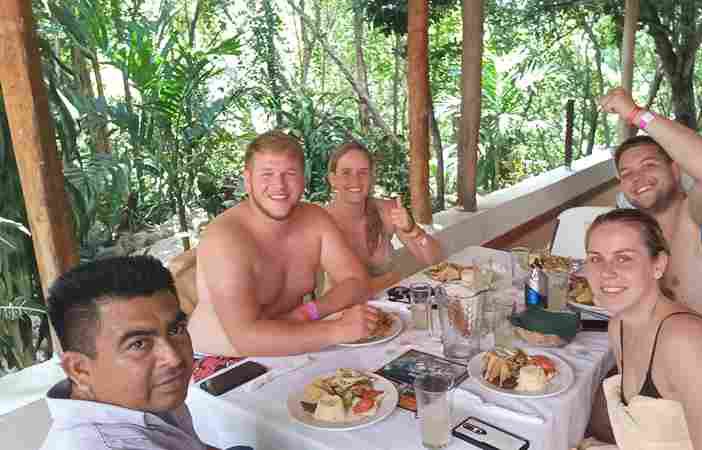 The traditional Mexican cuisine is UNESCO world heritage. At Tuul Luna Ecotours we love to bring you to local restaurants instead of the big touristy buffets. The food at a local restaurant where also the locals eat are the best to get a real taste of the Yucatan cuisine. In some of our tours, you will even enjoy a home cooked meal.
9) The tour in your language
In the beginning of my career as a tour guide, I've guided tours in several languages. This was no fun for me nor for the clients.
There were days I had to repeat the same info three or four times because I was given clients from different nationalities. The guests would have to listen as well three or four times to the same explanation, every time in another language.
Even the best guide in the world can't give the same amount of info nor service with different languages on tour, with the consequence that you receive less info in your own language.
Get a private tour in your own language.
10) A private tour can be affordable
Private tours are not only for the rich and famous. These days, you can even find different pricing for these kinds of tours. Here is the best tip to make a private tour affordable:
The cost of a tour can be lowered if there are more participants. The transportation for 3 people will be more expensive than for 6 people. Moreover, on a private tour, seating is certainly more comfortable.
In case you are only two people, and you really want to enjoy the perks of a private tour, then go and make friends in the hotel and convince them to go on a private tour with you!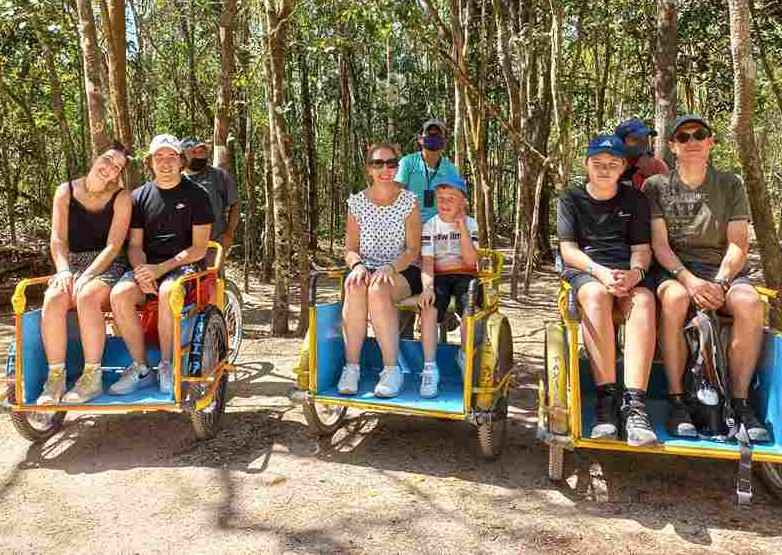 If you are a big family (from 4 people on), a private tour should definitely be considered. As I mentioned before, kids have their own rhythm and unfortunately not all people have the patience of a parent. (Kids are very welcome on our tours!)
You can always ask us for a tailor made tour. We'll help you find the right tour for your budget.
In this blog, I've mentioned 8 advantages of a private tour. Undoubtedly, there are many more. Let me know in the comments what other advantages come to your mind.
*House tours: